WE ARE HONORED TO PRESERVE YOUR FAMILY MEMORIES
"

Jeff is a true artist. His portraits really captured our family's spirit!
ADAM & HALYNA GLAZER /BLUE BELL, PA
Larmon Photo has been serving the Delaware Valley since 1939. Since that time the name Larmon has become synonymous with high quality products combined with outstanding customer service. It is with that same pride that Larmon has teamed up with International Award winning Portrait Artist Jeffrey H. Mantler to create the new Larmon Studios.
At Larmon we preserve life's memories one moment at a time. We love watching families start and grow; we cherish the milestones with you from your wedding, birth of your children, special birthdays, confirmations, communions, bar/bat mitzvah, graduations, engagements, and the beginning of new generations.
PORTRAITS THAT MAKE US PROUD
( Basically our entire portfolio )
Larmon Studios prides itself on creating stellar portraits for your family and your business.  Visit our Portrait, Event and Corporate galleries and contact us to schedule a consultation to discuss your ideas for your portrait.
STUFF WE LOVE TO DO
Our main areas of expertise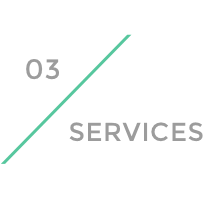 OUR SKILLS
We are a visual group!
Larmon Studios is a full visual service. We offer so much more than photography. As artists we are designers, whether its personal or business, Larmon offers a marketing services including graphic and web design and management. From Banners to Business Cards, Larmon offer a full array of professional printing services.
PORTRAITURE
Children
Families
Executives
Engagements
High School Seniors
Maternity
Newborns & Toddlers
CORPORATE/EVENTS
Conventions
Seminars & Training
Products
Promotional Events
Publicity
Workshops
Social Events
VIDEO
Corporate Events
Corporate Training
Bar/Bat Mitzvah
Weddings
Custom Slide Shows
Multi-media Presentations
Video Editing
DESIGN
Graphic Design
Restorations
Web Design & Management
Printing Services:
Banners
Business Cards
Brochures

Vivamus hendrerit arcu sed erat molestie vehicula. Sed auctor neque eu tellus rhoncus ut eleifend nibh porttitor. Ut in nulla enim. Phasellus molestie magna non est lorem ispum bibendum nisl tempor.
Nulla at nulla justo, eget luctus tortor. Nulla facilisi. Duis aliquet egestas purus in blandit. Curabitur vulputate, ligula lacinia scelerisque tempor, lacus lacus ornare ante, ac egestas est urna sit amet arcu.
Mauris iaculis porttitor posuere. Praesent id metus massa, ut blandit odio. Proin quis tortor orci. Etiam at risus et justo dignissim congue. Donec congue lacinia dui, a porttitor lectus condimentum laoreet. Nunc eu ullamcorper orci.