WE ARE HONORED TO PRESERVE YOUR FAMILY MEMORIES
"

Jeff is a true artist. His portraits really captured our family's spirit!
ADAM & HALYNA GLAZER /BLUE BELL, PA
Larmon Photo has been serving the Delaware Valley since 1939. Since that time the name Larmon has become synonymous with high quality products combined with outstanding customer service. It is with that same pride that Larmon has teamed up with International Award winning Portrait Artist Jeffrey H. Mantler to create the new Larmon Studios.
At Larmon we preserve life's memories one moment at a time. We love watching families start and grow; we cherish the milestones with you from your wedding, birth of your children, special birthdays, confirmations, communions, bar/bat mitzvah, graduations, engagements, and the beginning of new generations.
STUFF WE LOVE TO DO
Our main areas of expertise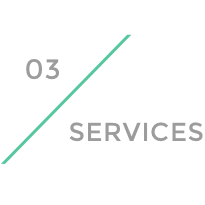 OUR SKILLS
We are a visual group!
Larmon Studios is a full visual service. We offer so much more than photography. As artists we are designers, whether its personal or business, Larmon offers a marketing services including graphic and web design and management. From Banners to Business Cards, Larmon offer a full array of professional printing services.
PORTRAITURE
Children
Families
Executives
Engagements
High School Seniors
Maternity
Newborns & Toddlers
CORPORATE/EVENTS
Conventions
Seminars & Training
Products
Promotional Events
Publicity
Workshops
Social Events
VIDEO
Corporate Events
Corporate Training
Bar/Bat Mitzvah
Weddings
Custom Slide Shows
Multi-media Presentations
Video Editing
DESIGN
Graphic Design
Restorations
Web Design & Management
Printing Services:
Banners
Business Cards
Brochures
WHAT OUR CLIENTS SAY
RJ & I are grateful we found an outstanding photographer who has helped us preserve our wedding day forever. Jeff, thank you for taking the most unbelievable pictures. We were so happy and can't wait to see the entire album.
We also want to thank you for being more than a photographer - for being a friend. You made a hectic day a lot more care free. You made us laugh, you made our families (with all their special needs) feel comfortable and at ease. You have no idea how important that was.
It has been a pleasure working with you and the rest of your staff. We both had so much fun and we can't wait to see our album. It's going to be beautiful! We received so many compliments from the pictures and we owe it all to you.
Thanks so much for all your hard work and the most beautiful picture!
The wedding was a dream come true for us. We will remember it forever and have you to thank for the memories.  All of your pictures were incredible and difficult to choose from.  Thank you for all of your time and patience. You made us fell so welcomed; anything we wanted you made sure it happened!  You and your staff have been wonderful to word with and your expertise is truly amazing.  Thank you for making this dream so perfect.